Von F5N31E2.S.E/VAC5F031PS 3 Gas +1 Electric - Silver
by Von
3 Gas Burners and 1 Electric Hotplate cooker
Electric oven and grill
50cmx60cm (width x depth)
Push Button Ignition
Thermostat/Timer/ Oven & Grill Knobs separate
Oven Door with double Glass & Ventilation
Oven Lamp
Chicken Turnspit
Chimney
Metal Lid
2 baking trays & 1 wire shelf (grid)
Deep Pan Tray
Sturdy pan rest
Adjustable Legs
Pipe Burners
Silver body and lid, Shiny Metallic Black worktop
Warranty: 12 months
Dimensions
| | |
| --- | --- |
| Width (mm) | 500 |
| Height (mm) | 850 |
| Depth (mm) | 600 |
Save with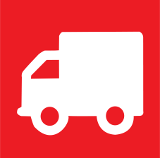 Free next day delivery
in Nairobi, Mombasa, and Eldoret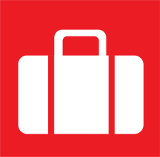 Free click & collect
from any of our showrooms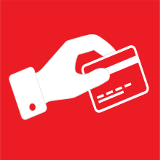 Pay on delivery
By M-Pesa or Card
Product features
| | |
| --- | --- |
| UPC | F5N31E2.S.E/VAC5F031PS |
| Number of burners | 4 |
| Burner type | 3 Gas +1 Electric |
| Colour | Silver |
| Depth (mm) | 600 |
| Height (mm) | 850 |
| Width (mm) | 500 |
| SKU | 20301002 |

Reviews
Average rating: 4
from 7 reviews
| | |
| --- | --- |
| 5 | 6 five star reviews |
| 4 | 0 four star reviews |
| 3 | 0 three star reviews |
| 2 | 0 two star reviews |
| 1 | 1 one star review |
Add your review
anonymous reviewed on 19 Oct 2019
7 of 7 customers found this useful.
The cooker worked perfectly. The description and product are a perfect match. Quick delivery. Quality product. Free delivery within Nairobi and free installation. The installation personnel are humble and take you through the payment process nicely. The personnel also give you a quick product safety engagement and tell you how it works. Hotpoint will be my to-go shop for electronics and home appliances. Thank you!
Binah reviewed on 8 Jun 2020
1 of 1 customers found this useful.
I received good customer service. The cooker is serving me well. Good product Good brand Thanks
Response from hotpoint.co.ke:
Thank you Binah for taking the time to share your feedback. Have a great day ahead and continue shopping at Hotpoint.
AUGUSTINE BARONGO reviewed on 10 Dec 2019
I bought two of these cookers and the electric cookers are not working. The light to indicate electric oven is also not turning on.How do i turn them on?
Response from hotpoint.co.ke:
Hi there, we sincerely apologize for the experience you've had thus far, kindly share with us your contact details or order number for us to resolve the matter. Thank you.
Add your review
See all reviews