Samsung WW80J5555FX/EU Front Load Washing Machine 8KG - Silver
Samsung WW80J5555FX/EU
This product is currently out of stock.
Product Features:
Capacity: 8 kg
Spin speed: 1400 rpm
Quick wash time: 15 minutes for 2 kg
Energy rating: A+++
Ecobubble technology - saves you money (Electricity bills) without compromising washing quality
Bubble soak - works to clean deep stains with any wash program
Stay clean drawer - There's no more boring detergent drawer cleaning with this washing machine, as it utilises an efficient transfer of detergent to the drum and washes away residue with powerful jets of water.
Warranty: 12 months
Dimensions
| | |
| --- | --- |
| Width (mm) | 600 |
| Height (mm) | 850 |
| Depth (mm) | 600 |
Product Information
| | |
| --- | --- |
| Product code | WW80J5555FX/EU |
| Capacity (kg) | 8 |
| SKU | 10203040 |

More information
Wash Cool, Save Energy
Our innovative ecobubble™ technology delivers powerful cleaning, even at low temperatures*. Mixing air, water and detergent to create bubbles, it removes dirt easily, while protecting fabric and saving energy**.
* Tested in accordance with IEC 60456-2010 / 4 kg Wash Load / Super Eco Wash cold (WF80F5E5U4W) vs. Cotton 40° without ecobubble™ (WF0702WKU). Individual results may vary. ** Based on the Performance Lab Test report by Springboard Engineering on EMPA strips, between normal detergent solution and bubble technology without mechanical action
Intensive Stain Removal
Whether it's cotton, synthetics or baby clothes, add a 30 minute bubble soak to any of your preferred programs at the touch of a button. Then let our unique ecobubbles penetrate deep into the fabrics to loosen tough stains, giving you a thorough and efficient clean after every soak.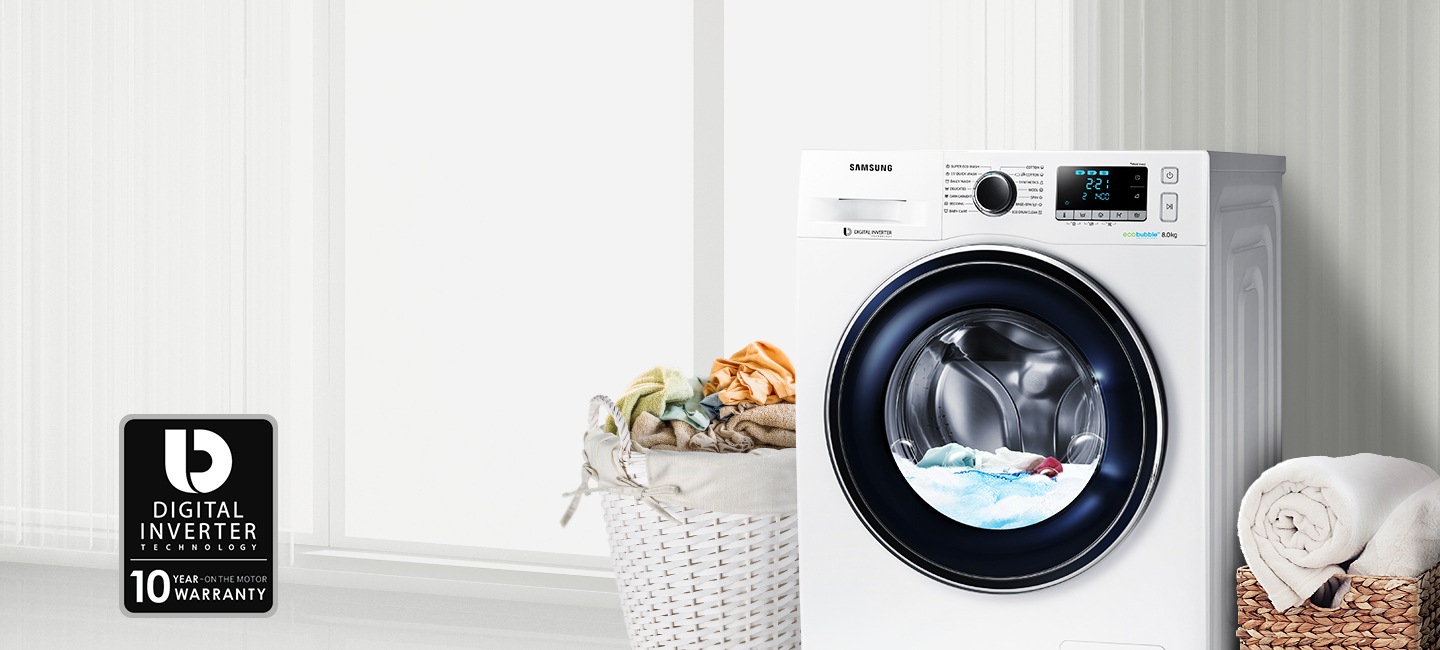 StayClean Drawer
Gone are the days of wasted detergent and the tedious task of having to clean out your drawer. More efficient transfer of detergent to the drum ensures your clothes experience a much more thorough wash. Detergent residues are washed away into the drum thanks to powerful jets of water.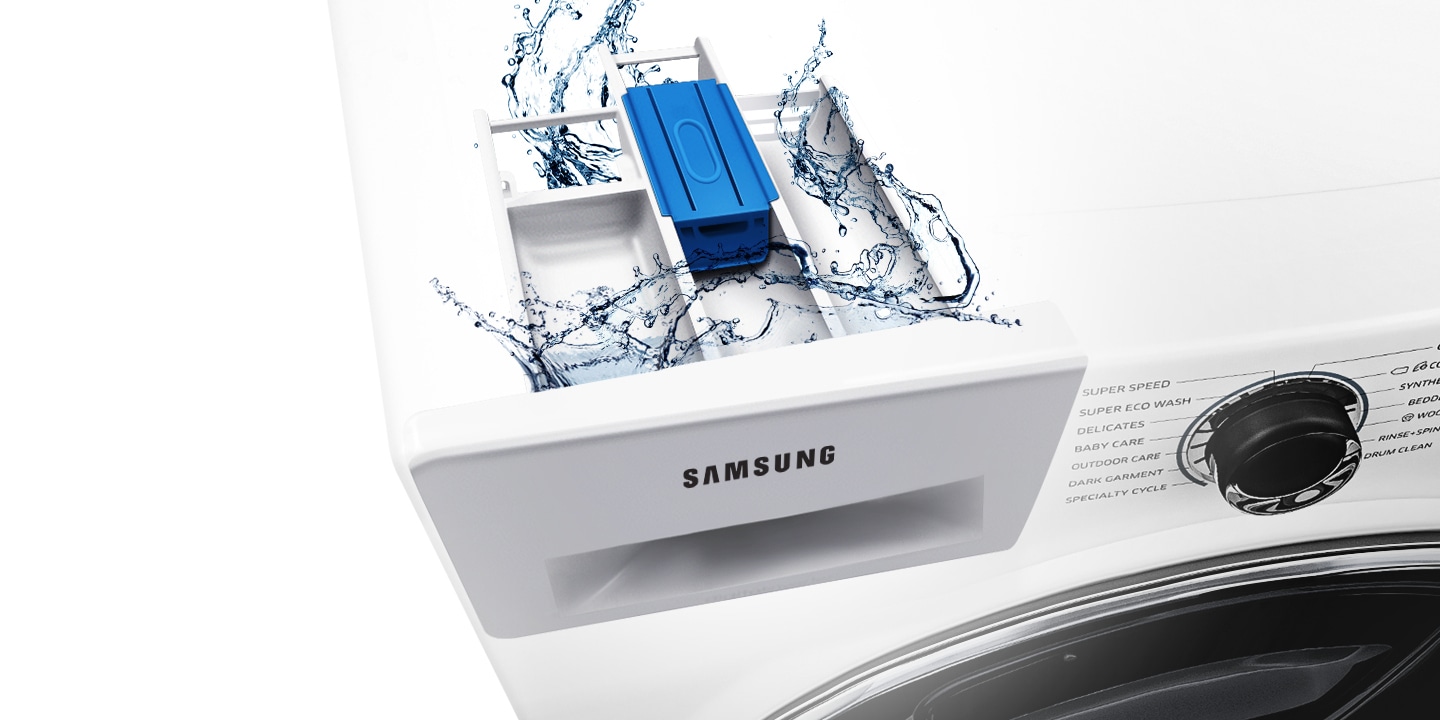 Stylish Design
The transparent Crystal Gloss Door provides an elegant look that will seamlessly blend into your home.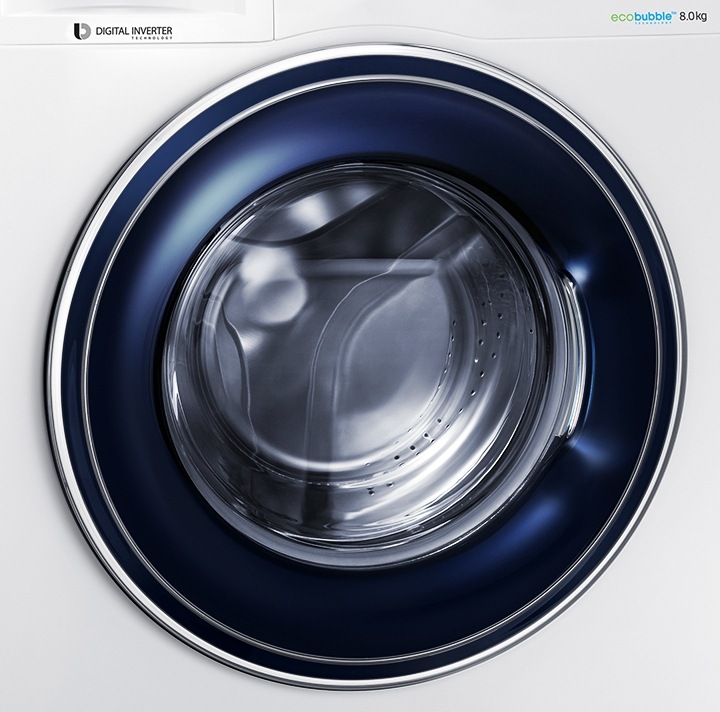 Easy Trouble Shooting
Smart Check is an automatic error-monitoring system. It detects and diagnoses problems at an early stage and provides quick and easy troubleshooting solutions, using a smartphone App*. So it saves you time having to find the manual and avoids the cost and inconvenience of unnecessary engineer callouts – and potentially expensive repair bills**.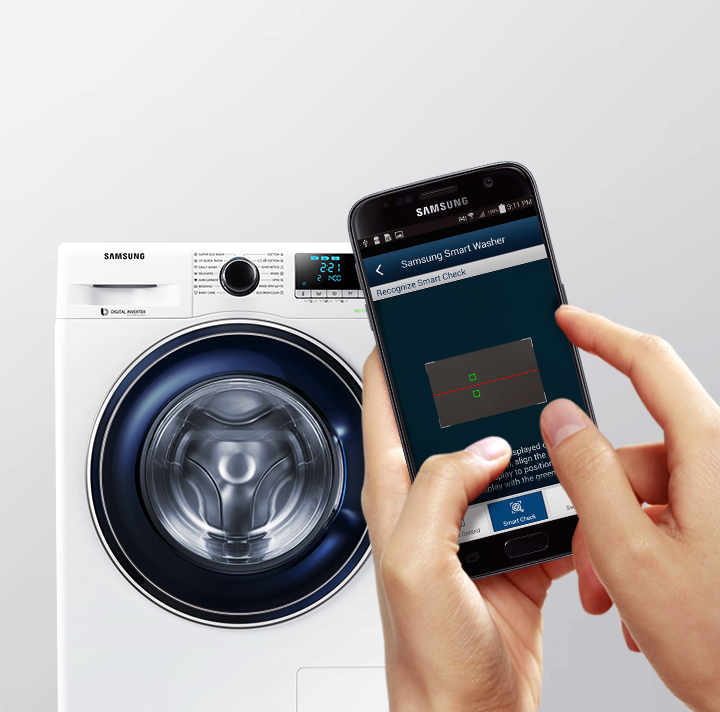 You may also like