LG MS4295CIS Microwave Oven Solo INV. NEO CHEF 42L
LG MS4295CIS
Product Features:
42L solo microwave
Smart inverter magnetron (10-year magnetron warranty)
Easy clean interior
Smart Diagnosis
5 power levels
16 auto cook menus
4 Arabic menu (grape leaf, kabsa, rice pudding, saffron rice)
4 European menu (french onion soup, ratatouille, spaghetti bolognaise, stuffed tomatoes)
4 continental menu (couscous, fufu, jallot rice, mealie pap)
4 oriental menu (chicken/clear soup, chicken curry, stir-fried squid, vegetable biryani)
All 16 auto cook menu's come with a clear recipe and cooking instructions
Inverter defrost with 4 food types (meat, poultry, fish, bread)
Keep warm function
Proof menu (fermenting) - yogurt program
Melt program – butter, cheese & chocolate
Soften program – butter, cream cheese & ice cream
Reheat function with 8 menu's (beverage, casserole, dinner plate,
Muffin, pie, pizza, rice, soup)
Quickstart
Time/weight slide button
Hidden touch panel
H * w * d (307 * 544 * 432mm)
Silver finish
Warranty: 24 months
Dimensions
| | |
| --- | --- |
| Width (mm) | 544 |
| Height (mm) | 307 |
| Depth (mm) | 432 |
Product Information
| | |
| --- | --- |
| Product code | MS4295CIS |
| Capacity (litres) | 42.0 |
| SKU | 10301018 |

More information
Smart Inverter
LG's Smart Inverter technology provides precise cooking power
to reheat and defrost a wide range of foods faster than ever.
Thanks to precise temperature control, you can cook a variety of dishes that microwaves were previously never able to prepare.
Even Heating
Heat every dish to an even temperature using delicate temperature controls for a more satisfying, tastier dining experience.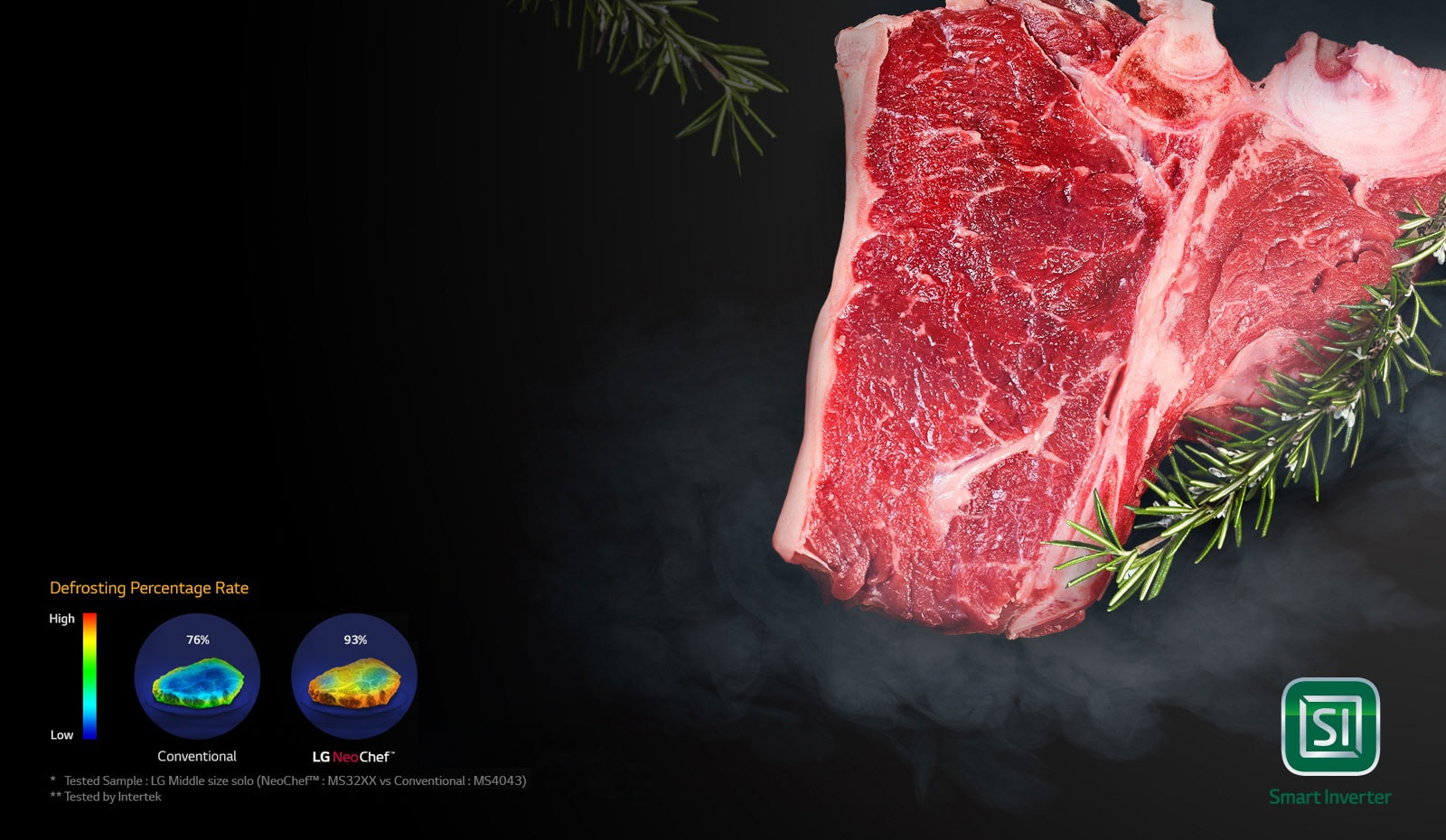 Even Defrosting
By adjusting the temperature to fit the job, meat can be evenly and thoroughly defrosted more perfectly than you've ever experienced.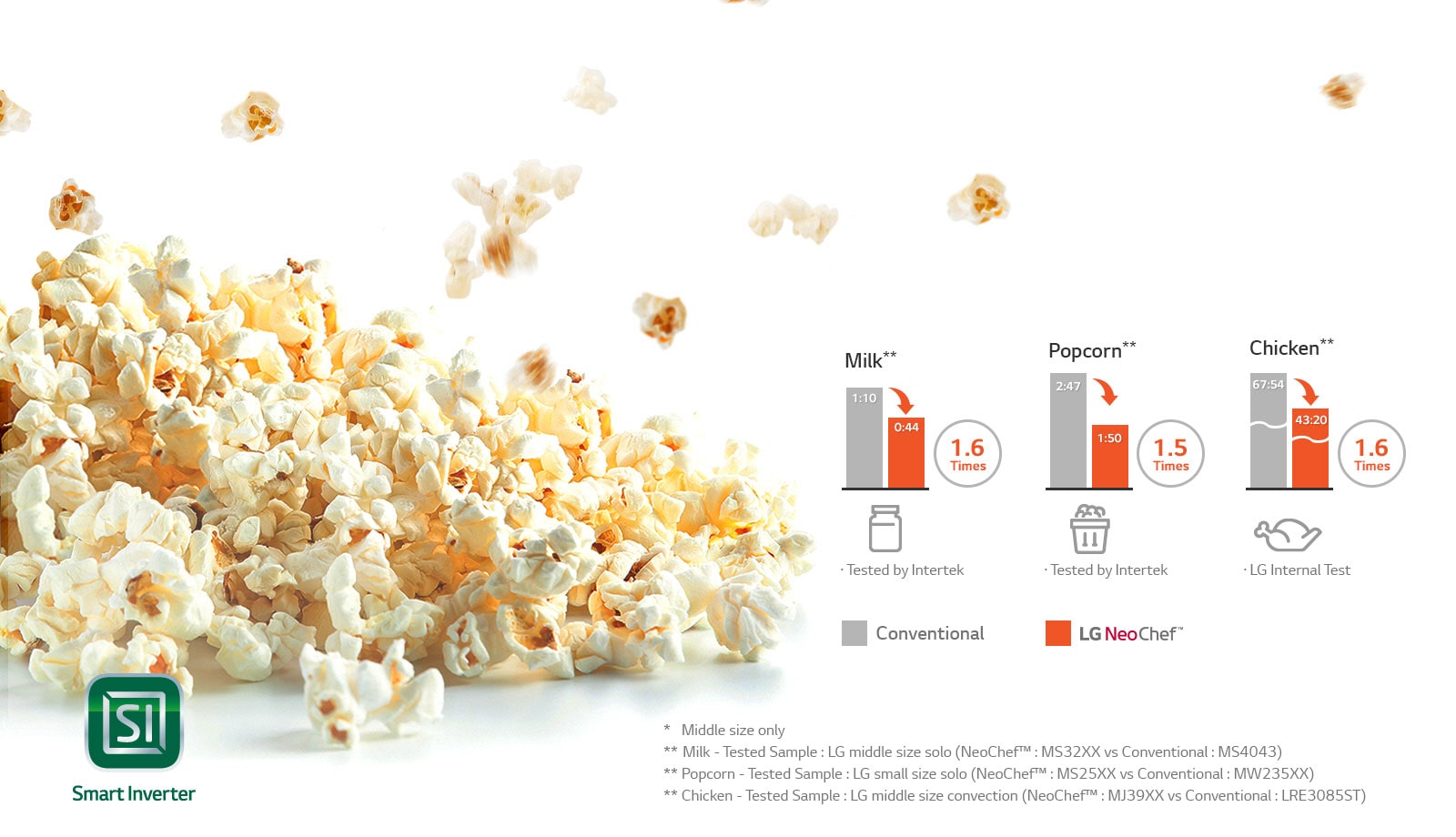 Fast Cooking
Reduce cooking time for any dishes with up to 1200W* of power on your side.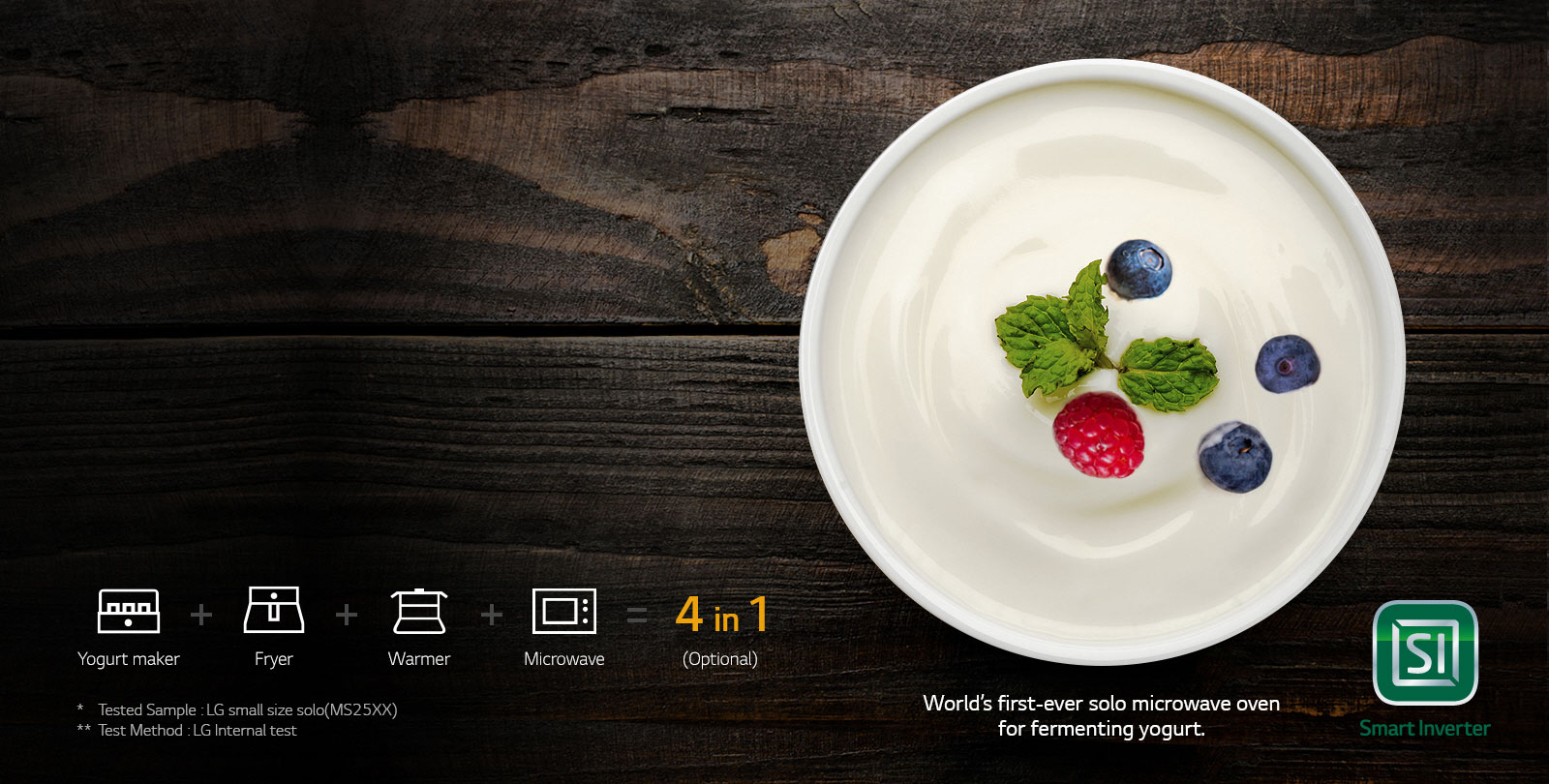 Various Cooking
With just one appliance, you can fry up foods or simply warm them up. Plus, the NeoChefTM can even ferment home-made yogurt.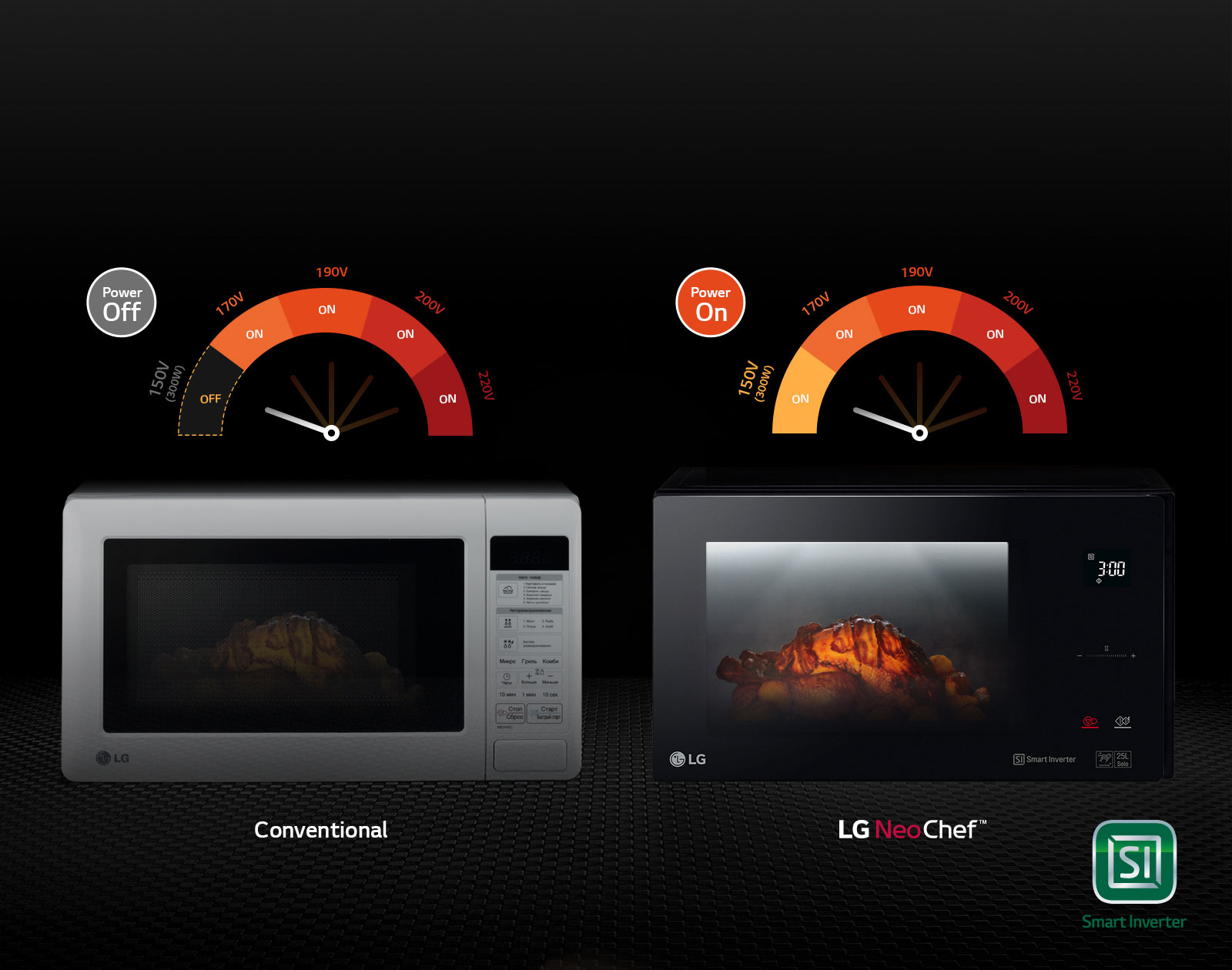 Stable Working
The NeoChefTM can adapt to incoming power levels, which means you can always count on your microwave to perform, even in areas with low voltage, limited electricity or a low-incoming power supply (minimum 300W).
Tasty Grilling
Evenly sear and crisp your food to grilled perfection without having to deal with a hot stove.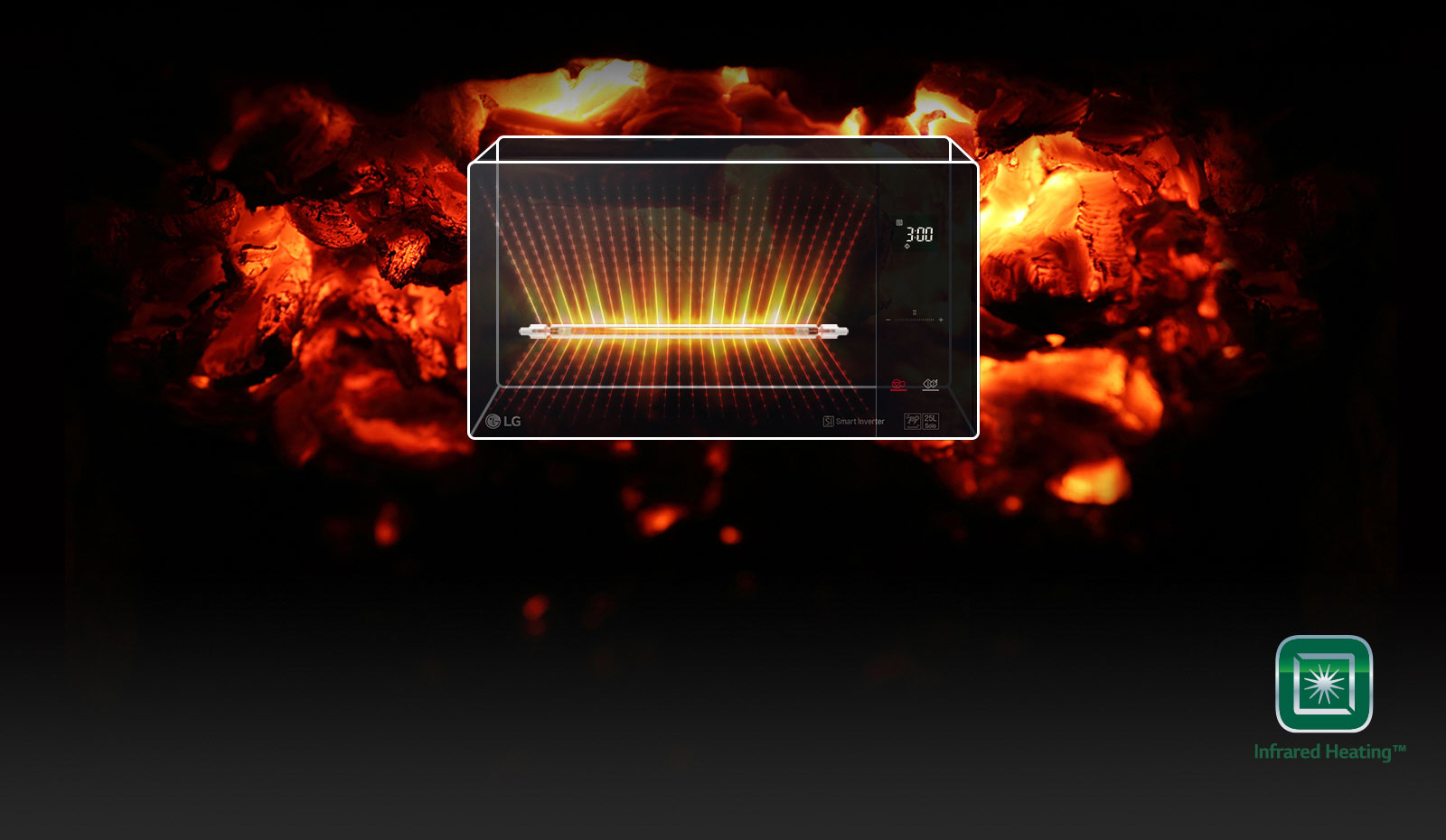 Healthy Cooking with Charcoal Lighting Heater™
The Charcoal Lighting Heater's revolutionary charcoal filament provides a natural way to cook more flavorful meals in less time. Charcoal heating enhances heat absorption just like real charcoal grilling, so that you can cook the way it's supposed to be.
Healthy Cooking
The Healthy Roasting and Fry* settings lets you prepare dishes that are healthy but also flavorful. The Healthy Fry function reduces fat from any dishes by up to 72% and the Healthy Roasting function gives a benefit of 72g fat loss, compared to the conventional model.
99.99% Anti-Bacterial EasyClean™
The Anti-Bacterial EasyClean™ interior coating makes cleaning simple and convenient. Just a few wipes are all it takes to clean the microwave interior. The coating eliminates 99.99% of harmful bacteria from adhering to the surface.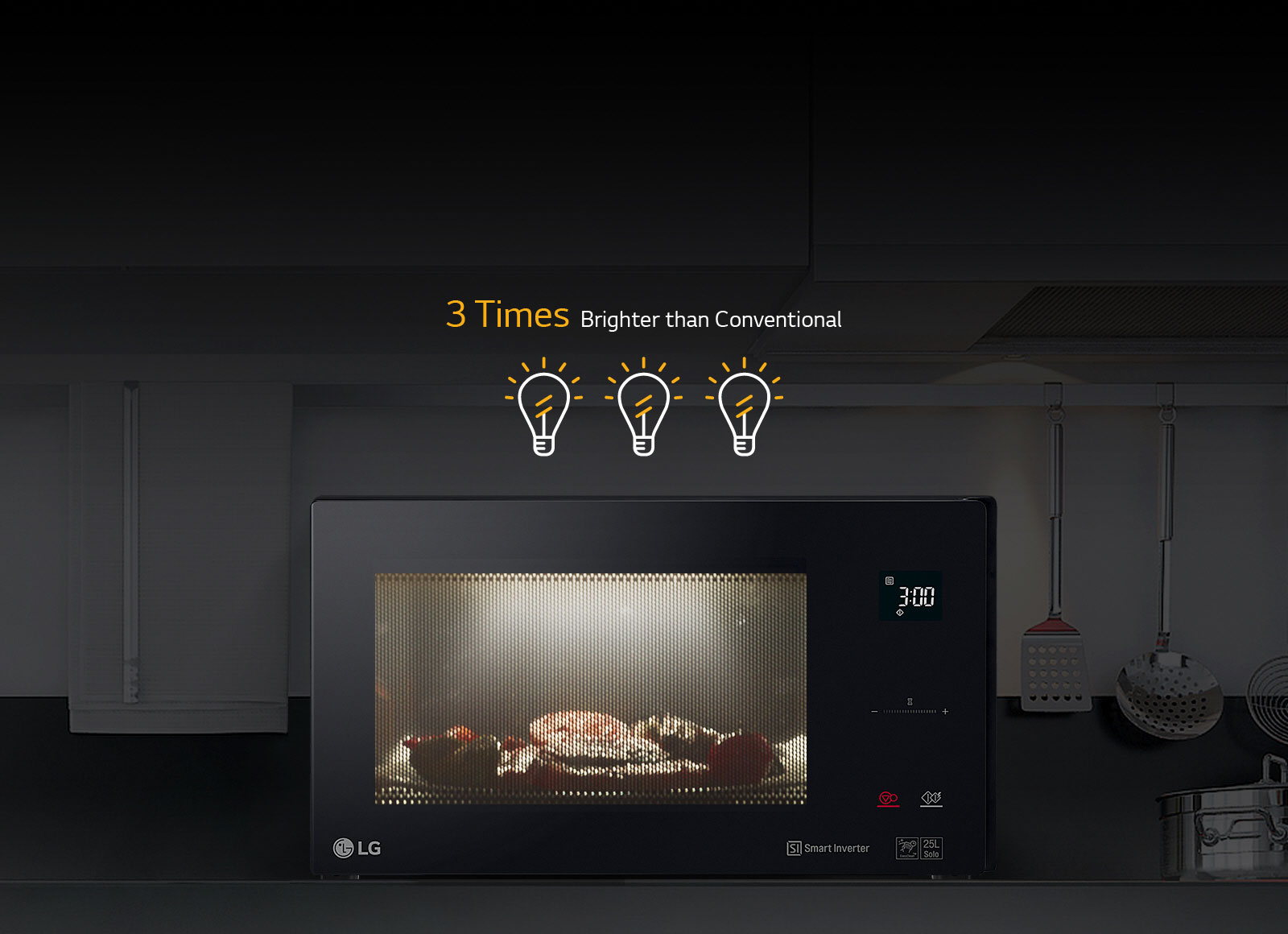 LED Lamp
The interior white LED lamp is 3 times brighter and more energy efficient than the lights on conventional models, allowing you to easily check on the food's status without opening the microwave.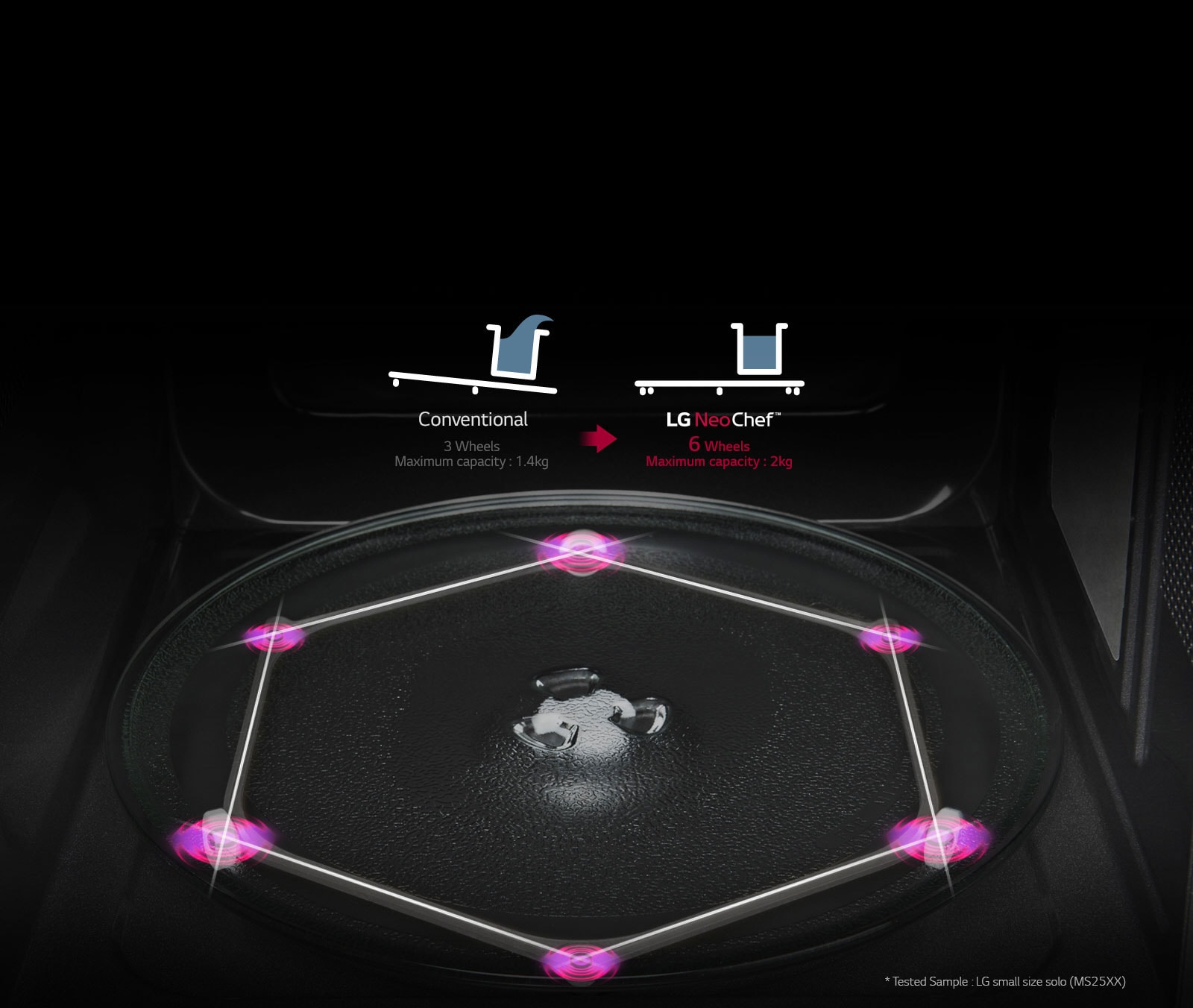 Stable Ring
The innovative hexagonal ring stabilizes the turntable with six support points, which prevents off-center items from tipping and spilling during cooking.
You may also like