Bosch Built In DIA098E50B Island Chimney Hood - Stainless Steel
Bosch DIA098E50B
This product is currently out of stock.
Product Features:
An impressive extraction rate of 790 m3/h ensures this hood will have your kitchen odour free in no time.
LED lighting is highly energy efficient and provides attractive, white and even lighting for the hob area.
Intensive speed setting with revert gives a quick intensive 6 min. burst to clear strong odours and then reverts back to the normal setting.
Warranty: 24 months
Product Information
| | |
| --- | --- |
| Product code | DIA098E50B |
| Width (cm) | 90 |
| Number of speeds | 3 |
| Height (cm) | 75 |
| Extraction capacity(m3/hr) | 790 |
| Depth (cm) | 68.0 |
| SKU | 25303002 |

More information
Technical specs
Key features:
Electronic control
Electronic power level display
Grease and charcoal filter saturation indicators
Design:
90 cm wide
Designed for ceiling mounted installation
Height adjustable chimney sections
Brushed steel with glass canopy
Features:
Soft touch button control for extractor speeds and light
4 x 20 W
Automatic intensive revert
Softlight dimmer function
Florescent mood lighting
2 removable metal grease filter cassettes
Performance/technical information:
Suitable for ducted or recirculating operation
Extraction rate according to EN 61591 ø 15 cm: max. Normal use 430 m³/h
Intensive 790 m³/h
Noise level according to EN 60704-3 and EN 60704-2-13 at maximum normal setting: extraction rate: 58 dB (A) re 1pW (44 dB (A) re 20 µPa sound pressure)
Maximum extraction rate 790 m3/h (intensive)
Extractor hose 120mm
Optional accessory:
Recirculating kit DHZ5365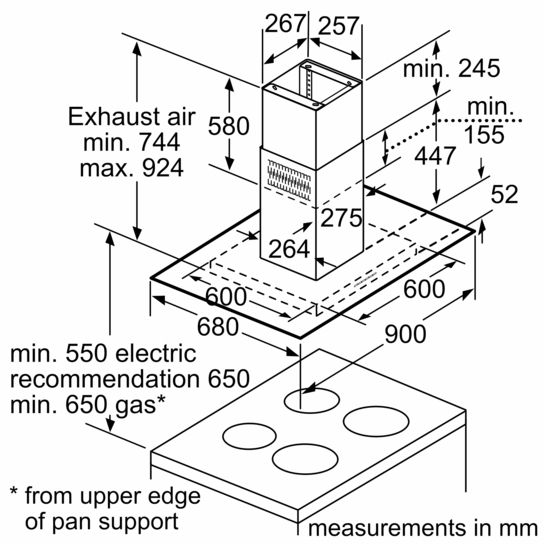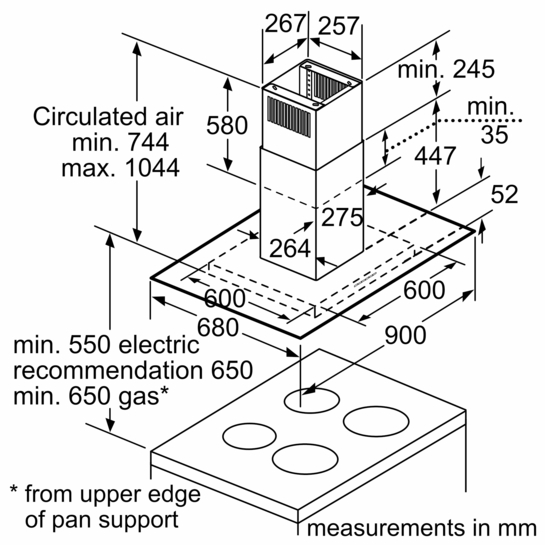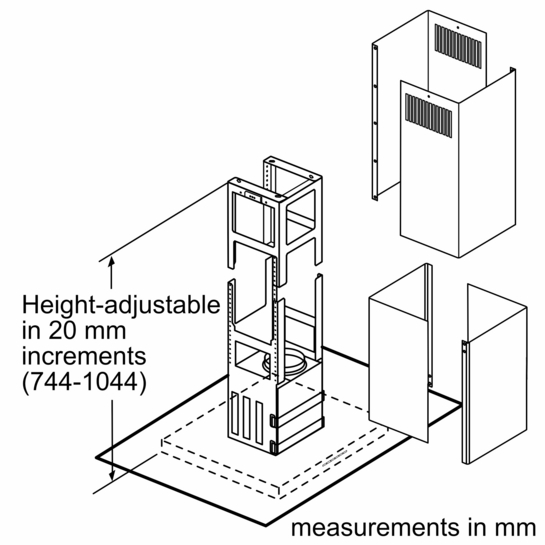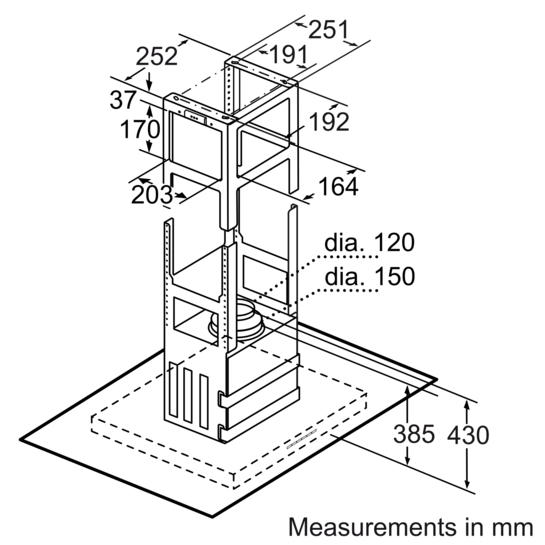 You may also like