Ariston WL 24 Built In Wine Chiller - 24 Bottles
by Ariston
Built-in Wine Cellar, 45Cm Series
Capacity 67 Ltr/24 bottles
Single Zone
Digital Control & Display
Internal Light
3 Wooden Shelves
Double Layer Anti UV Glass
Door Reversibility
Homogeneous Temperature between 4-18°C
Internal Fan
Electronic Thermostat
UV-Resistant Glass Door
Anti Vibration System with quiet Compressor
Anti Condense System
Type of Cooling: Compressor Static Cooling
Noise Level 45dBA
Power/Voltage: 170W/220-240V/50-60Hz
Dimension: 440 x 560 x 550mm (H x W x D)
Warranty: 12 months
Save with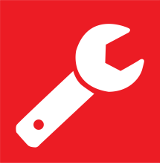 Free installation*
by our expert technicians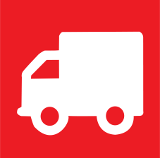 Free next day delivery
in Nairobi and Mombasa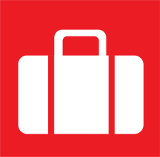 Free click & collect
from any of our showrooms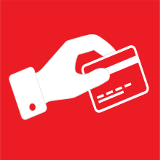 Pay on delivery
By M-Pesa or Card
Product features

Description
WINE CELLAR
Ariston wine cellar is perfect for keeping your wine at a constant and even temperature. Perfect also for storing your most precious wines, which will be protected from vibrations. The glass door is also treated to prevent the passage of UV rays and vibration.
PRESERVATION
The innovative wine cooler door has an anti-UV glass in order to reduce the UV entering thru the double glass door. Between the 2 glass, there is a special inactive gas to better keep the internal temperature. All the internal colour is dark-black in order to reduce the light spread.
ANTI VIBRATION SYSTEM
The noise level has been tested in order to meet the requirements of a kitchen environment. The wine cooler compressor has an anti-vibration system that guarantees no vibration.
INSULATION
Dedicated cell to built in wine cooler with an engineered insulation solution to protect from extreme outside temperature fluctuation
INTERNAL FAN
Internal fan to obtain a better air temperature distribution on all the six wine storage levels. ?This internal fan is also useful as an anti-condense system.
WOODEN RACKING SYSTEM
Multi-layer wood racking system for a better weight resistance
The 45Cm collection
With the solutions in its 45 cm collection, Ariston offers you even more opportunities to enjoy a range of cooking methods and functions to suit any kitchen environment. Compact steam ovens, combined microwave ovens, pyrolytic ovens, coffee machines and wine cellars, all perfectly coordinated and adjustable so that you can customise your cooking area to suit you, in accordance with your own personal taste and requirements
A FULLY COORDINATED LINE
Thanks to the coordinated design, the coffee machine aesthetics complement all the other appliances in the line. The practical warming drawers notably keep the cups warm, while delivering precision horizontal alignment with the oven and microwave, for a stunning, linear aesthetic.
OUR IDEAS. YOUR HOME.
Ariston appliances are ergonomic, silent, intuitive and safe, and offer intelligent solutions and maximum comfort in every room in the home.
TECHNOLOGICAL BY NATURE
Ariston always considers energy saving as a fundamental deal for environmental protection. The assumption of latest technologies permits to monitor continuously the environmental impact, all through the production chain, reducing the consumption of electric energy, natural gas and water and decreasing the CO 2 emission and the amount of waste generated during different stages of production.